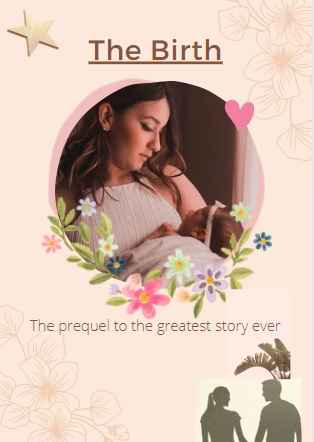 The Birth
Romantic Comedy (PG)
This is a Rom-Com based about the most famous family of all time. Two Thousand years before the Kardashians.
A young Jewish couple meet in a harsh, occupied desert. After finding herself carrying a prophesied child. She must convince her fiance to continue with the marriage, deal with their parents, culture, and an invading army to bring the child into the world.
It is a prequel to the Greatest Story Ever Told.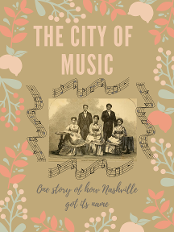 The City of Music
Dramedy (PG-13)
Based on a true story. Three African American girls go from the tobacco fields of Tennessee to an audience with the Queen of England. Using education and music to overcome racism, poverty and hatred.
One of the versions of how Nashville got it's nickname "Music City."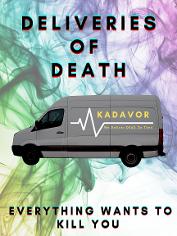 Deliveries of Death
Horror Comedy (R)
When an online delivery service is cursed, can anyone survive the item's murderous intent of everything killing everyone?
The Quodo
Action Adventure (R)
When a Gen Z discovers that she is from a supernatural heritage and develops powers that save her and her family from forces seeking to destroy them.
Goldierocks and the Secret of Happiness
Based on the children's story by Paula Beck Williams
Animated Comedy (G)
Someone is kidnapping the singers in The Enchanted Forest. Meanwhile GoldieRocks is searching for the perfect style of music.With the help of her mother BrundiLocks and the Fairy Queen Setabyma they uncover a secret plot, save the music of the Forest, and learn the secret of happiness along the way.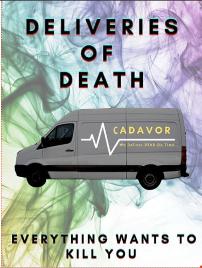 Funny Little Things
Romantic Comedy (PG-13)
A college graduate inherits a haunted house and with her best friend, and a General Contractor attempts to turn it into a eco friendly AirBnB.
Justifiable Homicide
Political Thriller (R)
(Adapted from the Amazon Bestseller)
On Blacklist
A cell group of assassins form inside the United States intelligence communities with the goal of targeting Ultra Liberal Politicians until one asset discovers a friend of his on the list. Now he must discover the identities of the other operatives protecting his friend and himself.
Paula LA Land
Comedy/Spoof (R)
This parody spoof on the movie La La Land. Features Paula a young Detroit dog walker trying to break into the walking business who falls for an older musician who is trying to save rock 'n' roll. More cowbell please.
The Vacationary
Adventure Comedy (PG-13)
Based on a true story that follows the adventures of a Roadie, think Joe Dirt with Macgyver qualities, as he takes a two week short term missions trip to Africa with what could be the Sorority of Legally Blonde. Eight young women from all over the country, incredible innocent, and ill prepared for they journey they are on. He helps them travel through airports, cities, and jungle adventures while learning that his abilities are best used by helping others.
Copyright 2018 Arthur R. H. Wasem Sr.